MY LT35 Van bought on 19th May 2002.
Its a D reg Volkswagen LT35 which was converted in 1993.
It has a full kitchen with oven, grill and 4 hob burner(I'll never use all that lot!!), and a nice long work top with that is better than my kitchen at home. There is a fridge for the beers and hot and cold water on tap in the kitchen and bathroom, which has a Thetford cassette toilet and shower tray. Also fitted is a propex warm air heating system which really keeps it toasty warm even in very cold weather. I slept in this van for 3 weeks over a very cold winter where the outside thermometer dropped to minus 6 overnight and I was not cold in the slightest. The vehicle is excellent condition having been stored in a garage in Lowestoft most of the time. Old MOT's show its done between 3000 and 5000 miles a year since 1993 and the speedo now shows 71,000. Its has a 6 cylinder diesel engine with no turbo or power steering, but its as fast as I could wish for such a large heavy vehicle and the steering is not heavy at all - except when parking in a tight spot.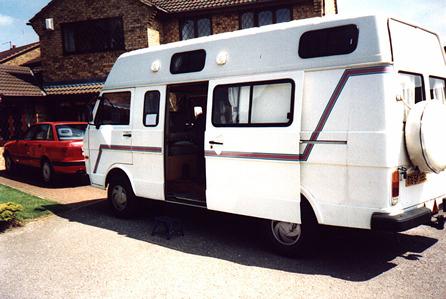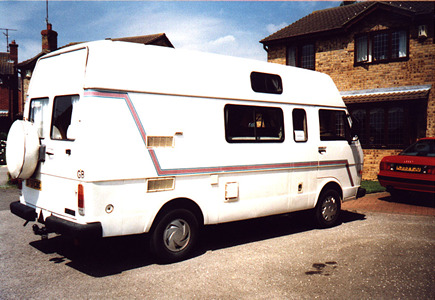 Van at sellers house 2001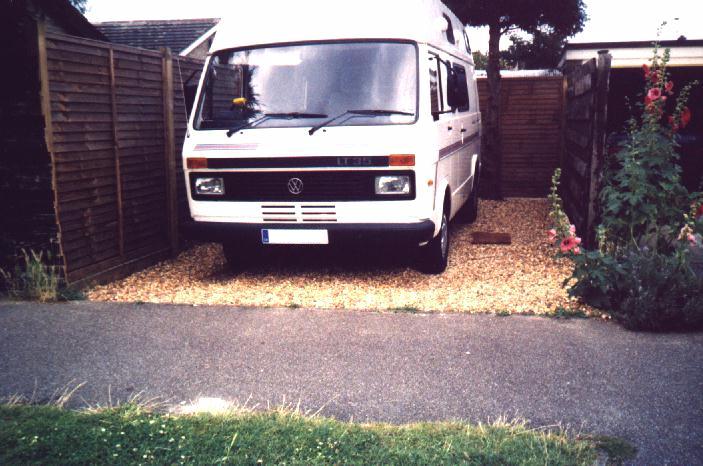 Van on my drive August 2002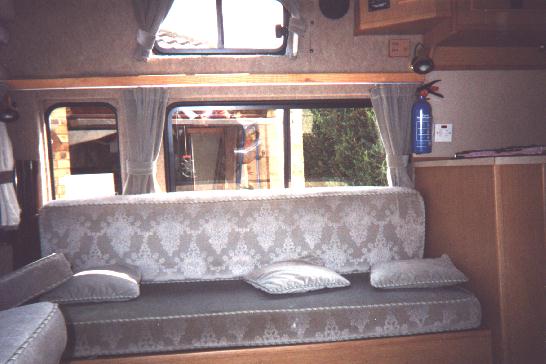 Settee which converts in large double bed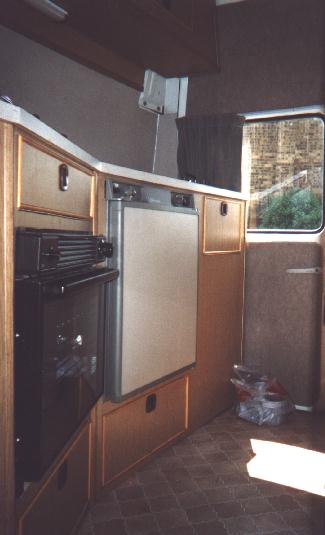 Looking towards rear.Fridge and oven. Grill behind flap above oven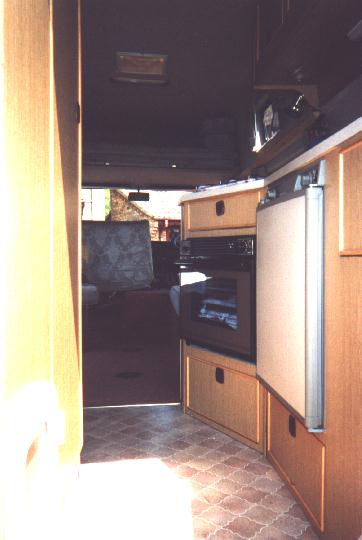 Looking forwards towards cab showing cupboards fridge and oven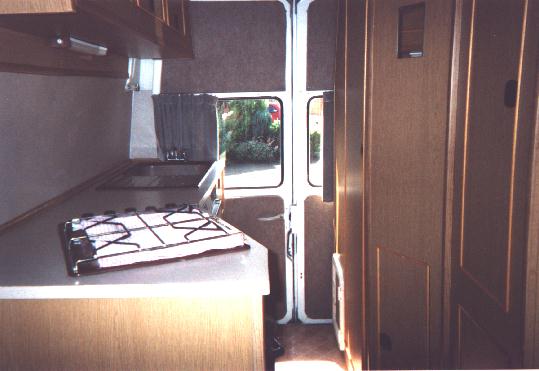 Worktop with hob in foreground and sink/drainer to rear and cupboards over worktop.
---
New pictures taken 2007
(Click for larger images)
Four hob cooker (never used more than one burner), grill is behind flap under hob (does great toast) and hardly used oven.
That is a full size sink and drainer suitable for a house. Fridge with small freezer box. Runs on gas, 240V or 12V when engine running.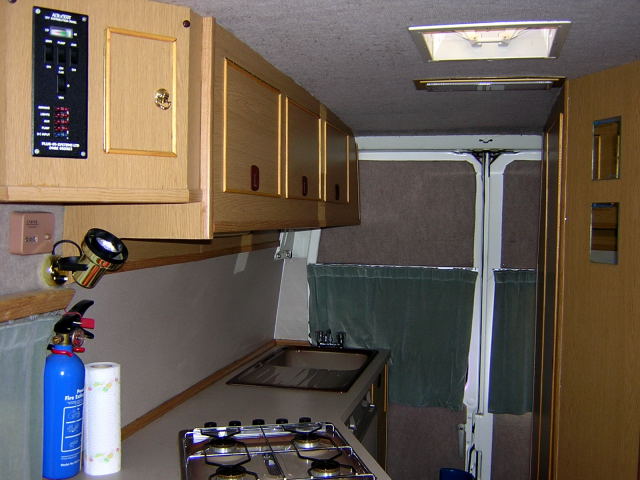 Looking towards back doors. Bathroom door on right. There is a strip light under kitchen cupboards as well as the dual fluoresent in roof and spot on side wall. In total there are 2 spots, two dual tube fluoresent lights in ceiling, one single fluoresent over kitchen worktop and one 240V powered lamp by side door.
Bathroom. Hot and cold water, for basin and shower unit and Thetford electric flush toilet.
Left and middle Zig control panel. Right mains Earth leakage breaker
Left Controller/themostat for Propex warm air heating.. Right hot water controller (Gas or 240V)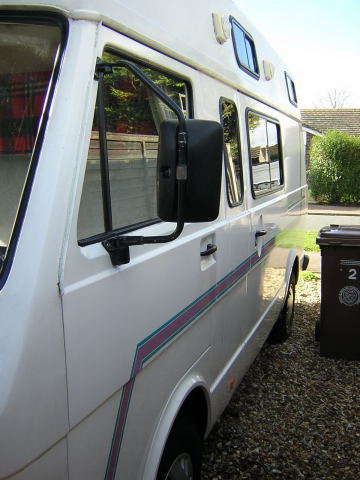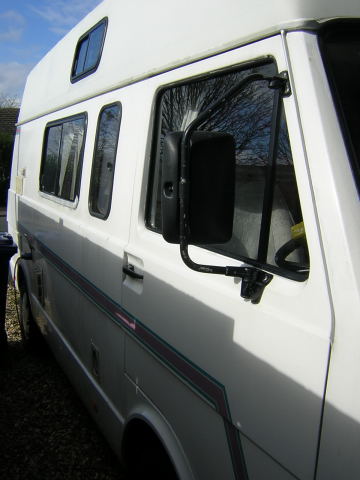 Showing condition underneath (Quite amazing for 20 years old).